Find us at the 17th St Festival on August 25, 2018 ... AND ENTER OUR DRAWING!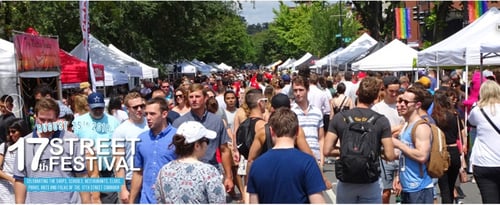 If you've been wondering whether the time has come to give your old brick and mortar some overdue TLC, come talk to us about it at the 17th St Festival in Dupont Circle on Saturday, August 25, 2018.
If you schedule and complete a free site evaluation to receive an estimate before September 30, you will automatically be entered in a drawing to save big on our services.
IF YOU FORGET EVERYTHING ELSE ON THIS PAGE, REMEMBER THIS:
Historic buildings don't take care of themselves.

Maintaining centuries-old structures requires traditional methods and materials.

Visiting our booth begins your opportunity for substantial savings on our services!
Get all the details when you stop by our booth. See you at the Festival!